Tebentafusp: First Approval
posted on 03.04.2022, 23:18
by

Sohita Dhillon
Declarations
Funding The preparation of this review was not supported by any external funding.

Authorship and Conflict of interest During the peer review process the manufacturer of the agent under review was offered an opportunity to comment on the article. Changes resulting from any comments received were made by the authors on the basis of scientific completeness and accuracy. Sohita Dhillon is a contracted employee of Adis International Ltd/Springer Nature and declares no relevant conflicts of interest. All authors contributed to the review and are responsible for the article content.
Ethics approval, Consent to participate, Consent to publish, Availability of data and material, Code availability Not applicable.

Additional information about this Adis Drug Review can be found here.

Abstract

Tebentafusp (tebentafusp-tebn; Kimmtrak®) is a first-in-class, bispecific gp100 peptide-HLA-A*02:01 directed T cell receptor (TCR) CD3 T cell engager being developed by Immunocore for the treatment of uveal melanoma and malignant melanoma. The TCR arm of tebentafusp binds to HLAA*02:01-positive uveal melanoma cells and activates polyclonal T cells, through CD3, to release inflammatory cytokines and cytolytic proteins, resulting in the direct lysis of tumour cells. In January 2022, tebentafusp received its first approval in the USA for the treatment of HLA-A*02:01-positive adults with unresectable or metastatic uveal melanoma, and in February 2022 received a Positive Opinion from the EU Committee for Medicinal Products for Human Use for the treatment of uveal melanoma. Tebentafusp is under regulatory review for the treatment of metastatic uveal melanoma in the UK, Australia and Canada. Clinical studies of tebentafusp are underway for uveal melanoma and cutaneous melanoma in several countries worldwide. This article summarizes the milestones in the development of tebentafusp leading to this first approval for unresectable or metastatic uveal melanoma.

© Springer Nature Switzerland AG 2022
History
Read the peer-reviewed publication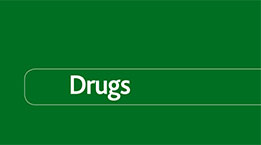 Drugs
Categories