Satralizumab: First Approval
posted on 2020-09-10, 01:14
authored by

Young-A Heo
Declarations
Funding The preparation of this review was not supported by any external funding.
Conflict of interest Young-A Heo is a salaried employee of Adis International Ltd/Springer Nature, is responsible for the article content and declares no relevant conflicts of interest. Ethics approval, Consent to participate and consent for publication, Availability of data and material, Code availability Not applicable.

Additional information about this Adis Drug Review can be found here
Abstract
Satralizumab (Enspryng®), a humanized anti-interleukin-6 (IL-6) receptor monoclonal recycling antibody, has been developed by Chugai Pharmaceutical and Roche for the treatment of neuromyelitis optica spectrum disorder (NMOSD). In June 2020, based on positive results from two pivotal phase 3 trials, SAkuraStar and SAkuraSky, subcutaneous satralizumab received its first global approval in Canada for the treatment of NMOSD in adults and children aged ≥ 12 years who are aquaporin 4 water channel autoantibody (AQP4-IgG) seropositive. Satralizumab was subsequently approved in Japan, Switzerland and the USA. Satralizumab is under regulatory review in the EU, and is undergoing clinical development in several countries worldwide. This article summarizes the milestones in the development of satralizumab leading to this first approval for the treatment of NMOSD.

SAkuraStar and SAkuraSky clinical trials additional information
Additional information about NMO and NMOSD and the SAkuraStar and SAkuraSky trials can be found in two peer-reviewed video abstracts, which are sponsored by Roche and were uploaded to Figshare after the satralizumab AdisInsight Report was published.
© Springer Nature Switzerland AG 2020
History
Read the peer-reviewed publication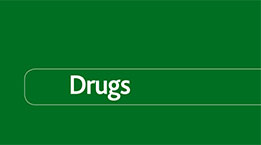 Drugs
Categories