Remimazolam: First Approval
posted on 10.04.2020, 00:39
authored by

Susan J. Keam
Compliance with Ethical Standards
Funding: The preparation of this review was not supported by any external funding.
Conflict of interest:  During the peer review process the manufacturer of the agent under review was offered an opportunity to comment on the article. Changes resulting from any comments received were made by the authors on the basis of scientific completeness and accuracy. Susan Keam is a salaried employee of Adis International Ltd/Springer Nature, is responsible for the article content and declares no relevant conflicts of interest.
Additional information about this Adis Drug Review can be found
here
Abstract
Remimazolam (Anerem® in Japan; ByFavo™ in the USA; Aptimyda™ in the EU) is an ultra-short-acting intravenous (IV) benzodiazepine sedative/anesthetic being developed by PAION AG in conjunction with a number of commercial partners for use in anesthesia and procedural sedation. Remimazolam was approved on 23 January 2020 in Japan for use in general anesthesia in adult patients. Remimazolam is also undergoing regulatory assessment in South Korea for this indication and for use in procedural sedation in the USA, the EU and China. This article summarises the major milestones in the development of remimazolam for this first approval for the induction and maintenance of general anaesthesia, and its potential upcoming approvals in general anaesthesia and procedural sedation.

© Springer Nature Switzerland AG 2020

History
Read the peer-reviewed publication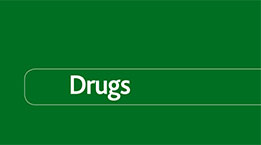 Drugs
Categories