Remimazolam: A Review in Procedural Sedation
posted on 24.06.2021, 23:47
by

Arnold Lee

,

Matt Shirley
Declarations
Funding The preparation of this review was not supported by any external funding.
Authorship and Conflict of interest Arnold Lee and Matt Shirley are salaried employees of Adis International Ltd/Springer Nature, and declare no relevant conflicts of interest. All authors contributed to the review and are responsible for the article content.
Ethics approval, Consent to participate, Consent to publish, Availability of data and material, Code availability
Not applicable.
Additional information about this Adis Drug Review can be found
here
.
Abstract
Remimazolam (Byfavo™) is a benzodiazepine sedative that is indicated for the induction and maintenance of procedural sedation in adults. Remimazolam was efficacious in three phase III trials in patients requiring endoscopies. Significantly higher procedure success rates (composite of the completion of the procedure, top-up doses of study drug within predefined limits and no requirement for rescue therapy) were observed with remimazolam than with placebo, with the majority of placebo recipients requiring rescue midazolam. Furthermore, remimazolam significantly reduced times to onset of sedation and recovery in comparison with placebo (plus rescue). Remimazolam is generally well tolerated, with hypotension and hypertension the most common adverse drug reactions. Higher doses of concomitant fentanyl with remimazolam may increase the incidence of adverse drug reactions and deep sedation events. However, no correlation was observed between depth of sedation and vital signs. In summary, remimazolam is a useful option for the induction and maintenance of procedural sedation. Although pharmacoeconomic analyses for remimazolam are not yet available, the rapid induction of sedation and short recovery times with remimazolam may be beneficial in improving patient throughput in clinics.

© Springer Nature Switzerland AG 2021

History
Read the peer-reviewed publication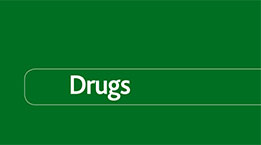 Drugs
Categories