File(s) not publicly available
Reason: No enhanced material
Pemafibrate: First Global Approval
posted on 28.03.2018, 21:19
authored by

Hannah A. Blair
Disclosure: The preparation of this review was not supported by any external funding. During the peer review process the manufacturer of the agent under review was offered an opportunity to comment on the article. Changes resulting from any comments received were made by the author on the basis of scientific completeness and accuracy. H. A. Blair is a salaried employee of Adis, Springer SBM.
Additional information about this Adis Drug Review can be found
here.
Abstract
Pemafibrate (Parmodia®) is a novel, highly selective peroxisome proliferator-activated receptor (PPAR)-α modulator (SPPARM). It acts by binding to PPAR-α and regulating the expression of target genes that modulate lipid metabolism, thereby decreasing plasma triglyceride levels and increasing high-density lipoprotein cholesterol levels. Developed by Kowa Company, Ltd., oral pemafibrate has been approved in Japan for the treatment of hyperlipidaemia (including familial hyperlipidaemia). This article summarizes the milestones in the development of pemafibrate leading to this first global approval for hyperlipidaemia. Access to the full article can be found
here.
© Springer International Publishing AG, part of Springer Nature 2017
History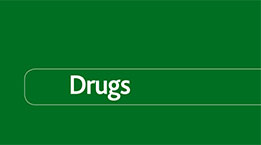 Drugs
Categories