Luspatercept: A Review in Transfusion-Dependent Anaemia due to Myelodysplastic Syndromes or β-Thalassaemia
posted on 06.05.2021, 22:39
by

Connie Kang

,

Yahiya Y. Syed
Declarations
Funding The preparation of this review was not supported by any external funding.
Authorship and Conflict of interest Connie Kang and Yahiya Y. Syed are salaried employees of Adis International Ltd/Springer Nature, and declare no relevant conflicts of interest. All authors contributed to the review and are responsible for the article content.
Ethics approval, Consent to participate, Consent to publish, Availability of data and material, Code availability Not applicable
Additional information about this Adis Drug Review can be found here.

Abstract
Luspatercept (Reblozyl®), a first-in-class erythroid maturation agent, is approved in several countries worldwide for the treatment of adults with transfusion-dependent anaemia due to myelodysplastic syndromes (MDS), who have failed prior erythropoiesis-stimulating therapy, or β-thalassaemia. In pivotal, placebo-controlled, phase III trials, subcutaneous luspatercept significantly reduced red blood cell (RBC) transfusion requirements in patients with MDS or β-thalassaemia. Luspatercept had a generally manageable tolerability profile in clinical trials. Adverse events of special interest include thromboembolic events, hypertension and bone pain. Thus, luspatercept is an emerging treatment option in adults with transfusion-dependent anaemia due to MDS or β-thalassaemia.
© Springer Nature Switzerland AG 2021
History
Read the peer-reviewed publication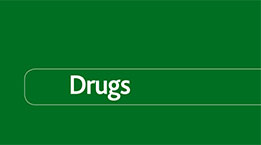 Drugs
Categories