Golodirsen: First Approval
posted on 10.02.2020, 00:23
authored by

Young-A Heo
Compliance with Ethical Standards
Disclosure: The preparation of this review was not supported by any external funding.
Conflicts of interest: Young-A Heo is a salaried employee of Adis International Ltd/Springer Nature, is responsible for the article content and declares no relevant conflicts of interest
Additional information about this Adis Drug Review can be found here
Abstract
Golodirsen (Vyondys 53™), an antisense oligonucleotide of the phophorodiamidate morpholino oligomer (PMO) subclass designed to induce exon 53 skipping, has been developed by Sarepta Therapeutics for the treatment of Duchenne muscular dystrophy (DMD). In December 2019, intravenous golodirsen received its first global approval in the USA for the treatment of DMD in patients with a confirmed mutation of the DMD gene that is amenable to exon 53 skipping, based on positive results from a phase I/II clinical trial. Golodirsen is in phase III clinical development for the treatment of DMD worldwide. This article summarizes the milestones in the development of golodirsen leading to this first approval for DMD.
History
Read the peer-reviewed publication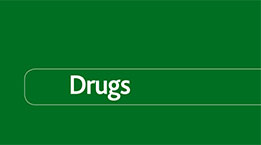 Drugs
Categories