Ganaxolone: First Approval
posted on 22.05.2022, 21:01
by

Yvette Lamb
Declarations
Funding The preparation of this review was not supported by any external funding.
Authorship and Conflict of interest During the peer review process the manufacturer of the agent under review was offered an opportunity to comment on the article. Changes resulting from any comments received were made by the authors on the basis of scientific completeness and accuracy. Yvette Lamb is a salaried employee of Adis International Ltd/Springer Nature, and declares no relevant conflicts of interest. All authors contributed to the review and are responsible for the article content.
Ethics approval, Consent to participate and consent for publication, Availability of data and material, Code availability Not applicable.
Additional information about this Adis Drug Review can be found here
Abstract
Ganaxolone (ZTALMY®; Marinus Pharmaceuticals) is a synthetic neuroactive steroid that acts as a positive allosteric modulator of the gamma-aminobutyric acid (GABA)A receptor complex. Ganaxolone received its first approval in March 2022 in the USA for the treatment of seizures associated with cyclin-dependent kinase-like 5 (CDKL5) deficiency disorder (CDD) in patients 2 years of age and older. Approval was based on the results of a multinational phase III trial, in which ganaxolone was effective in reducing seizure frequency in children and adolescents with CDD. In the EU, a Marketing Authorization Application has been filed for ganaxolone in the treatment of seizures associated with CDD and an opinion from the Committee for Medicinal Products for Human Use is expected later this year. Oral ganaxolone is also currently undergoing phase III evaluation in the treatment of tuberous sclerosis complex-related epilepsy, while an intravenous formulation of ganaxolone is being evaluated in refractory status epilepticus. This article summarizes the milestones in the development of ganaxolone leading to this first approval for seizures associated with CDD.
© Springer Nature Switzerland AG 2022
History
Read the peer-reviewed publication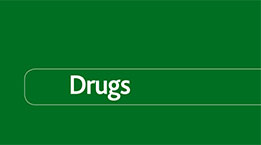 Drugs