Fostamatinib: A Review in Chronic Immune Thrombocytopenia
posted on 02.05.2021, 23:53
authored by

Julia Paik
Declarations
Funding The preparation of this review was not supported by any external funding.
Authorship and Conflict of interest Julia Paik is a salaried employee of Adis International Ltd/Springer Nature, and declares no relevant conflicts of interest. All authors contributed to the review and are responsible for the article content.
Ethics approval, Consent to participate, Consent to publish, Availability of data and material, Code availability not applicable
Additional information about this Adis Drug Review can be found here
Abstract
Fostamatinib (Tavalisse®; Tavlesse®) is the first spleen tyrosine kinase (Syk) inhibitor approved for the treatment of chronic immune thrombocytopenia (ITP) in adult patients who have had an insufficient response to previous treatment. By inhibiting Syk activation in macrophages, fostamatinib blocks autoantibody-mediated platelet phagocytosis. In the placebo-controlled phase III FIT1 and FIT2 trials, 24 weeks of oral fostamatinib therapy increased platelet count in previously treated adults with ITP. A significantly higher proportion of patients achieved stable response with fostamatinib than with placebo in FIT1, but not in FIT2; however, pooled analyses of the two studies showed that fostamatinib produced significantly higher stable and overall response rates than placebo. Interim findings from the ongoing FIT3 open-label extension study suggested that the efficacy of fostamatinib was maintained with long-term treatment (up to 62 months; median duration 6 months), including in patients receiving fostamatinib as second- or later-line treatment. Fostamatinib had a generally manageable tolerability profile in all three FIT studies, with no serious safety risks. Fostamatinib therefore provides an alternative treatment option for chronic ITP in adult patients with an insufficient response to previous treatment.
© Springer Nature Switzerland AG 2021
History
Read the peer-reviewed publication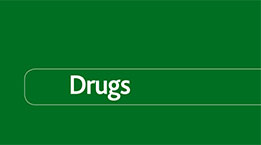 Drugs
Categories