Dulaglutide: a review in type 2 diabetes
posted on 02.02.2020, 18:55
authored by

Lesley J. Scott
Compliance with Ethical Standards
Funding The preparation of this review was not supported by any external funding.
Conflicts of interest Lesley Scott is a salaried employee of Adis International Ltd/Springer Nature, is responsible for the article content and declares no relevant conflicts of interest.
Additional information about this Adis Drug Review can be found here
Abstract

Subcutaneous dulaglutide is a once-weekly glucagon-like peptide-1 receptor agonist that is approved in numerous countries as an adjunct to diet and exercise for the treatment of adults with type 2 diabetes (T2D). In the clinical trial and real-world settings, once-weekly subcutaneous dulaglutide, as monotherapy or add-on therapy to other antihyperglycaemic drugs (including oral antihyperglycaemic drugs and insulin), was an effective and generally well tolerated treatment in adults with inadequately controlled T2D, including in high-risk patients [e.g. obese and elderly patients, those with stage 3 or 4 chronic kidney disease (CKD) and/or cardiovascular (CV) disease]. In the REWIND CV outcomes trial in patients with T2D with or without CV disease, dulaglutide was associated with a significant reduction in the risk of a major adverse cardiac event (MACE; primary composite outcome comprising CV death, nonfatal myocardial infarction or nonfatal stroke) at a median of 5.4 years' follow-up. Given its durable glycaemic efficacy, beneficial effects on bodyweight and MACE outcomes, low inherent risk of hypoglycaemia and convenient once-weekly regimen, dulaglutide remains an important option in the management of T2D.

© Springer Nature Switzerland AG 2020
History
Read the peer-reviewed publication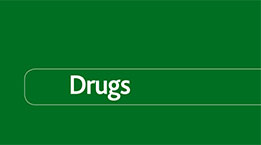 Drugs
Categories