Dolutegravir/lamivudine single-tablet regimen: a review in HIV-1 infection
posted on 18.12.2019, 20:55
authored by

Leslley J. scott
Compliance with Ethical Standards
Funding The preparation of this review was not supported by any external funding.
Conflicts of interest Lesley Scott is a salaried employee of Adis International Ltd/Springer Nature, is responsible for the article content and declares no relevant conflicts of interest.
Enhanced material for this Adis Drug Evaluation can be found at https://doi.org/

Abstract
The oral once-daily, fixed-dose single-tablet regimen (STR) of dolutegravir/lamivudine (Dovato®), combining a second generation integrase single-strand transfer inhibitor (INSTI) and a nucleoside reverse transcriptase inhibitor (NRTI), is indicated as a complete regimen for the treatment of HIV-1 infection in adults and adolescents (> 12 years of age weighing at least 40 kg) with no known or suspected resistance to the INSTI class or lamivudine. In GEMINI trials in antiretroviral therapy (ART)-naïve HIV-1-infected adults, treatment with dolutegravir plus lamivudine provided rapid and sustained virological suppression and was noninferior to dolutegravir plus tenofovir disoproxil fumarate/emtricitabine at 48 weeks, irrespective of baseline patient or disease characteristics. Virological suppression was sustained at 96 weeks in these ongoing trials. In patients with HIV-1 with sustained virological suppression on their current tenofovir alafenamide (AF)-based ART regimen (≥ 3 drugs), switching to treatment with dolutegravir/lamivudine was noninferior to continuing on a tenofovir AF-based regimen at 48 weeks in the ongoing TANGO trial. No resistance mutations to dolutegravir or lamivudine were detected in patients who met criteria for confirmed virological withdrawal in GEMINI and TANGO trials. Hence, the dolutegravir/lamivudine STR is an effective, generally well tolerated and convenient initial and subsequent ART option for adolescents and adults with HIV-1 infection with no known or suspected resistance to the INSTI class or lamivudine.
© Springer Nature Switzerland AG 2020
History
Read the peer-reviewed publication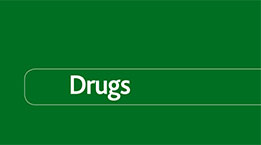 Drugs
Categories