Dexamethasone Intracanalicular Insert: A Review in Treating Post-Surgical Ocular Pain and Inflammation
posted on 2020-10-27, 20:46
authored by

Arnold Lee

,

Hannah A. Blair
Compliance with Ethical Standards
Disclosure: The preparation of this review was not supported by any external funding.
Conflicts of interest: Arnold Lee and Hannah Blair are salaried employees of Adis International Ltd/Springer Nature, are responsible for the article content and declare no relevant conflicts of interest.
Additional information about this Adis Drug Review can be found here
Abstract
Dextenza®, an intracanalicular insert that is placed into the lower punctal opening of the eye, gradually releases dexamethasone for up to 30 days to alleviate pain and inflammation associated with ophthalmic surgery. A significantly higher proportion of patients treated with the dexamethasone intracanalicular insert than with the placebo insert had no pain at day 8 (co-primary endpoint, 7 days post-operation) across three pivotal phase III trials, and the inflammation co-primary endpoint (absence of anterior chamber cells) at day 14 (13 days post-operation) was met in two of three trials. Overall, the dexamethasone intracanalicular insert was effective and generally well tolerated for the treatment of post-surgical ocular pain and inflammation following cataract surgery. As low patient adherence is an issue for topical ophthalmic anti-inflammatory medications, the convenience (ease of insertion, single application with no patient input and typically no removal required) of the dexamethasone intracanalicular insert makes it a promising emerging option for the treatment of ocular inflammation and pain following ophthalmic surgery.
© Springer Nature Switzerland AG 2020

History
Read the peer-reviewed publication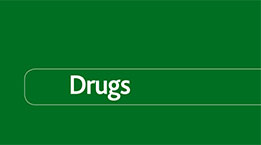 Drugs
Categories