Delafloxacin: A Review in Community-Acquired Pneumonia
posted on 08.06.2022, 04:58
by

Arnold Lee

,

Yvette N. Lamb

,

Matt Shirley
Declarations
Funding The preparation of this review was not supported by any external funding.
Authorship and Conflict of interest Arnold Lee, Yvette Lamb and Matt Shirley are salaried employees of Adis International Ltd/Springer Nature, and declare no relevant conflicts of interest. All authors contributed to the review and are responsible for the article content.
Ethics approval, Consent to participate, Consent to publish, Availability of data and material, Code availability Not applicable.
Additional information about this Adis Drug Review can be found here.
Abstract
Delafloxacin (BAXDELA® in the USA; Quofenix® in the EU) is an anionic fluoroquinolone antibacterial that is approved for the treatment of community-acquired pneumonia (CAP) and acute bacterial skin and skin structure infections in adults. Delafloxacin demonstrated in vitro activity against Gram-positive and Gram-negative pathogens, including drug-resistant isolates. In a phase III trial in adults with CAP, delafloxacin was noninferior to moxifloxacin when assessed against FDA- and EMA-defined primary endpoints, with both fluoroquinolones achieving high treatment success rates. A prespecified subgroup analysis suggested that delafloxacin may be more efficacious than moxifloxacin in patients with a history of asthma or chronic obstructive pulmonary disease (COPD). Delafloxacin was generally well tolerated in patients with CAP, with most treatment-emergent adverse events graded as mild or moderate in severity. Fluoroquinolone-associated adverse events of special interest occurred infrequently, with no events of QT prolongation or phototoxicity reported with delafloxacin. Delafloxacin is an effective and generally well-tolerated treatment that increases the number of available treatments for CAP and, although further research is required, may be a useful option for patients with CAP and comorbid asthma or COPD.

© Springer Nature Switzerland AG 2022

History
Read the peer-reviewed publication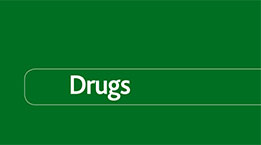 Drugs
Categories