Daratumumab: A Review in Newly Diagnosed Systemic Light Chain Amyloidosis
posted on 11.04.2022, 01:32
by

Hannah A. Blair
Declarations
Funding The preparation of this review was not supported by any external funding.
Authorship and Conflict of interest Hannah Blair is a salaried employee of Adis International Ltd/Springer Nature, and declares no relevant conflicts of interest. All authors contributed to the review and are responsible for the article content.
Ethics approval, Consent to participate, Consent to publish, Availability of data and material, Code availability Not applicable.
Additional information about this Adis Drug Review can be found
here
.
Abstract
Subcutaneous daratumumab (DARZALEX®) co-formulated with recombinant human hyaluronidase (DARZALEX FASPRO®) is approved in several countries, including the USA and those of the EU, for use in combination with bortezomib, cyclophosphamide and dexamethasone for the treatment of adult patients with newly diagnosed light chain (AL) amyloidosis. Daratumumab is a CD38-targeting, human IgG1κ monoclonal antibody. In the pivotal phase III ANDROMEDA trial in adults with newly diagnosed systemic AL amyloidosis, the addition of daratumumab to bortezomib, cyclophosphamide and dexamethasone significantly increased the proportion of patients achieving a haematological complete response relative to bortezomib, cyclophosphamide and dexamethasone alone (primary endpoint). Daratumumab combination therapy produced rapid and deep haematological responses which were associated with improved major organ deterioration progression-free survival (PFS). The addition of daratumumab also led to higher cardiac and renal response rates at 6 and 12 months. Daratumumab had an acceptable tolerability profile when used as combination therapy. Therefore, daratumumab in combination with bortezomib, cyclophosphamide and dexamethasone represents an important emerging first-line treatment option for patients with systemic AL amyloidosis.
© Springer Nature Switzerland AG 2022
History
Read the peer-reviewed publication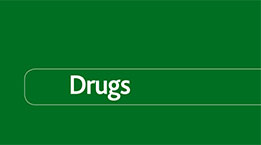 Drugs
Categories