Daratumumab: A Review in Combination Therapy for Transplant-Eligible Newly Diagnosed Multiple Myeloma
posted on 2020-09-16, 23:14
authored by

Yvette Lamb
Declarations
Funding The preparation of this review was not supported by any external funding.
Conflict of interest Yvette N. Lamb is a salaried employee of Adis International Ltd/Springer Nature, is responsible for the article content and declares no relevant conflicts of interest.
Ethics approval, Consent to participate and consent for publication, Availability of data and material, Code availability Not applicable.
Additional information about this Adis Drug Review can be found here
Abstract
Intravenous daratumumab (DARZALEX®), a human monoclonal antibody targeting CD38, is approved in the EU and USA for use in combination with bortezomib, thalidomide and dexamethasone for the treatment of adults with newly diagnosed multiple myeloma (MM) who are eligible for autologous stem cell transplantation. A subcutaneous formulation of daratumumab has also been approved in the EU and USA (DARZALEX FASPRO™) for use in MM. In the pivotal phase III CASSIOPEIA trial in adults with newly diagnosed, transplant-eligible MM, the addition of intravenous daratumumab to bortezomib, thalidomide and dexamethasone significantly increased the proportion of patients with a stringent complete response and significantly prolonged progression-free survival; overall survival data are not yet mature. Some facets of health-related quality of life were improved by the addition of daratumumab. The addition of daratumumab had a minimal effect on overall toxicity and the most common grade ≥ 3 adverse events with daratumumab combination therapy were haematological (e.g. neutropenia, lymphopenia). The approval of daratumumab as combination therapy in patients with newly diagnosed, transplant-eligible MM expands the range of MM treatment settings in which daratumumab is an option and the availability of the subcutaneous formulation will likely be of benefit to patients.

© Springer Nature Switzerland AG 2020
History
Read the peer-reviewed publication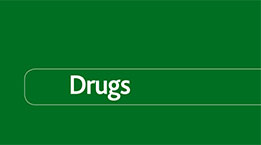 Drugs