Avatrombopag: A Review in Thrombocytopenia
posted on 31.10.2021, 20:32
by

Anthony Markham
Funding The preparation of this review was not supported by any external funding.
Authorship and Conflict of interest A. Markham is a salaried employee of Adis International Ltd/Springer Nature, and declares no relevant conflicts of interest. All authors contributed to the review and are responsible for the article content.
Ethics approval, Consent to participate, Consent to publish, Availability of data and material, Code availability Not applicable.
Additional information about this Adis Drug Review can be found here.

Abstract
Avatrombopag (Doptelet®) is an orally administered second generation thrombopoietin receptor agonist (TPO-RA) approved for the treatment of primary chronic immune thrombocytopenia (ITP) in adult patients who are refractory or have an unsatisfactory response to other treatments, as well as for the treatment of thrombocytopenia in adult patients with chronic liver disease (CLD) scheduled to undergo an invasive procedure. In phase III studies, avatrombopag was associated with a significantly greater platelet response than placebo in patients with chronic ITP, and was superior to placebo in reducing the requirement for platelet transfusion or rescue procedures for bleeding caused by surgery in patients with CLD in patients with a platelet count < 50 × 109/L at baseline. Longer term data indicate that avatrombopag is associated with high durable response rates in ITP and may have corticosteroid-sparing effects. The drug was generally well tolerated in both indications. Avatrombopag thus represents a convenient and effective second-line treatment for patients with chronic ITP and can prevent bleeding events in patients with CLD scheduled to undergo a procedure, offering a useful alternative to other available treatments in both indications.

© Springer Nature Switzerland AG 2021
History
Read the peer-reviewed publication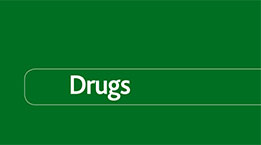 Drugs
Categories